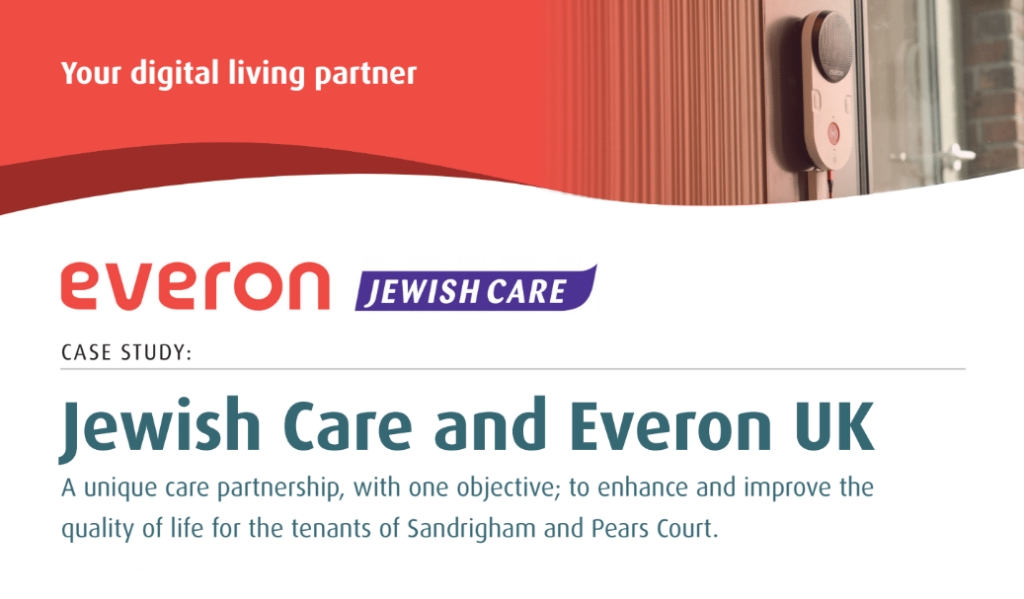 "It's essential for us to have a Telecare system in place to support and ensure that our tenants are safe. That in the event of an emergency, if they're unwell or if they've had a fall; that they can seek support from us immediately. And for us to then support them with any emergency services they might require.
Carol Rowcliffe. Registered Manager. Retirement Living, Jewish Care.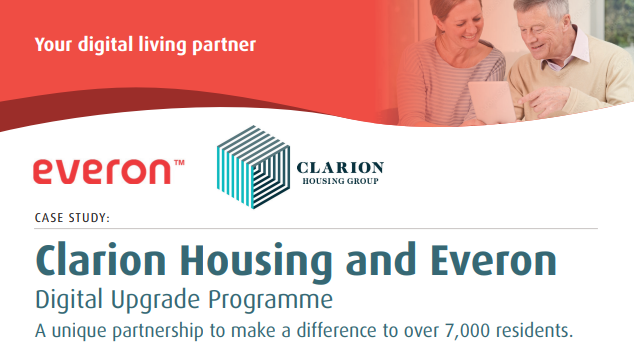 "Through a process of continuous improvement, we are committed to making a positive impact for our residents. Everon proved that they were the only digital solution in the market that met our technical requirements".
– Fiona Fraser. Contract Surveyor M&E, Clarion Housing Group.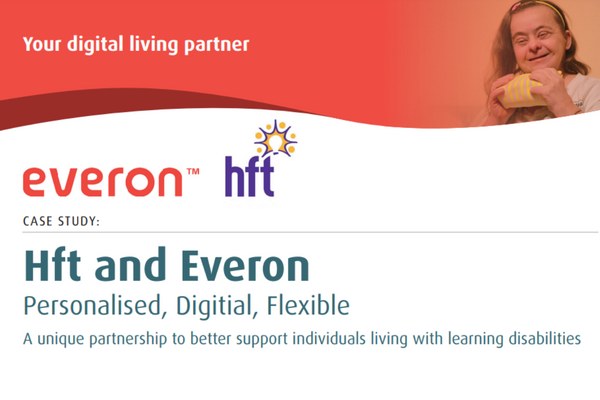 "We are really pleased with the flexibility and creativity of the Everon system. We like the fact that it is simple to use and are showcasing it both within Hft and to other organisations as
part of our consultancy service to demonstrate what can be achieved."
– Emma Nichols. Personalised Technology Manager, Hft.
"The benefits of the Everon system is that we know that our tenants can activate the alarm at any time of day and that will come through to our phones regardless of where we are in the building. It's mobile".
– Carol Radcliffe – Registered Manager. Retirement Living, Jewish Care.