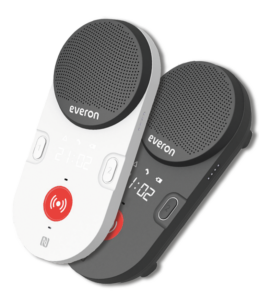 Everon UK have excellent and longstanding relationships with many Local Authorities, Housing Associations and Service Providers; many of whom are rapidly progressing with their analogue to digital service transformation and are enjoying the flexible benefits of Everon's Digital Grouped Living solutions.
Many of our supply partners choose to place their call handling with one of the UK`s alarm receiving centres, and we are delighted that we can positively assist any commissioners planned transformation.
A structured testing process will be planned and completed, which will include the compatibility testing of all main features of the Everon UK Digital service.
Once we have successfully tested and approved the UK alarm receiving centre, they will be added to our Approved Connectivity Partnership list, along with their contact details, in order that Everon supply partners can see who to contact when considering their monitoring options.
Everon's "Approved Connectivity Partners"
Careium with their Enovation UMO Platform

,

PPPTC with their Tunstall PNC Platform
Camden Careline (Jontek)
We are expanding our list of Approved Connectivity Partners, if you would like to become a potential provider of call handling to Everon`s supply partners, please contact:
lee.balfour@everon.net                                                         richard.hosier@everon.net
Sales Director                                                                               Head of Product Development