Everon operates in three countries: the UK, Sweden and Finland. We work as a team across countries, developing the best solutions for our clients.
Offices in the UK, Finland and Sweden
50+ employees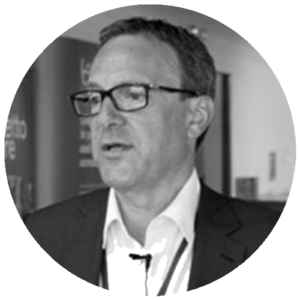 Peter Kerly
UK Managing Director 
Peter joined Everon in March 2020 to ensure customers are fully supported to derive value from integrated, digital, proactive models of care.
Building the UK business, tripling the size of the company over three years, Peter has created a skilled and resilient sales, operational and support infrastructure.
With over 35 years' experience in health, housing and care, Peter spent two years at Metropolitan Housing and held senior positions with a range of global technology organisations over three decades, commencing his career as a qualified technician with BT.
Peter's passion has always been to go out of his way to help people, whether that's driving supplies to the Ukraine, or charity work. He likes spending time with his family, playing golf and is an avid Crystal Palace supporter.
Lee Balfour
Sales Director
Lee joined Everon in May 2022 with a remit to grow the brand, guide and build the business development team and importantly, drive and deliver exceptional customer care. His work ethos includes an enduring drive to fully explore customer's needs and wants to align with the opportunity that digital brings.
Working in the automotive sector for 16 years, Lee was Head of Business for Jaguar Land Rover, before moving to Samsung, where he worked with NHS hospital trusts, health and care providers, education and transport sectors, growing his team to 14 people.
Outside work, he likes spending time with his family and Helen, his wife of 20 years, as well as cycling, walking and watching Liverpool football club.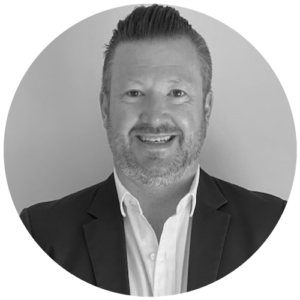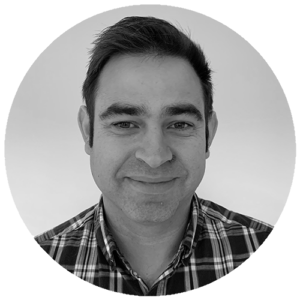 Richard Hosier
Head of Product Development – UK 
Joining in October 2021, Richard is responsible for setting the technical requirements and the development of digital solutions, including identifying and analysing the best of breed products in the digital living arena and investigating future trends.
Richard's technology enabled care experience spans 14 years, originally working in a local authority, moving to CareTech, later acquired by Doro/Careium, working there for 9 years.
Richard has been instrumental in the migration of many clients from analogue equipment to digital solutions, works closely with the TSA, sitting on a special interest group. His reason to "get up and go" is to ensure Everon offers the most reliable digital solutions, enabling people to lead longer and more fulfilling lives.
Richard has been married for nearly 25 years and has two children.
Nick Fisher
Head of Customer Operations
Nick joined Everon UK in April 2021, supporting Everon UK to become a trusted and valuable partner to organisations and service users of digital technology through the detailed management of the end to end service provision. His simple mantra is to do your best to support your teams to deliver the best possible service.
A Royal Navy trained and qualified telecoms and electrical engineer, his career spans national and international operations including telecoms, manufacturing, multi-channel retail, transportation, leisure, health technology, housing/supported living, security systems and digital lifestyle assurance systems.
Nick is a confirmed petrol head and motor sports fanatic, especially F1 and is a member of the Formula One Drivers Club. Nick has recently updated his welding skills to support his various hobbies.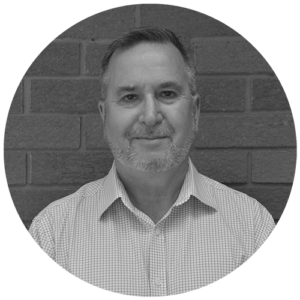 Darren O'Higgins
Senior Account Manager
Darren has been involved in the Technology Enabled Care (TEC) sector since 2005 and joined Everon in 2020 to work with customers looking for innovative, wire-free digital solutions to both simplify the challenges of the digital transition and provide a future proofed care platform to further develop their services.
Working closely with housing associations, developers and health and care providers, Darren uses his vast experience to help steer the customer's digital journey, advising and guiding them through the process.  Prior to this, Darren worked for the leading TEC company from 2005 to 2020 and had 15 years in the high security print industry.
Outside of work Darren is enjoying a return to motorcycling and is never bored with history, Brentford FC and decent rock bands.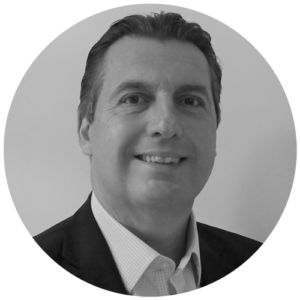 Billy Revell
Installations Project Manager
Billy joined Everon in April 2021 and his role includes the day to day management of installations, from site survey through to the commissioning period and prides himself on his get it right first time approach.
Billy describes Everon as a very fresh feeling company and is excited to be involved in building the operational resources from the ground up during a period of transition and growth.
Prior to Everon, Billy was a telecare advisor in the south east area for three years, where he received an "employee of the year" award, and worked as a telehealth engineer for three years, installing medical equipment.
A very keen golfer, playing most weekends and a keen Arsenal fan, Billy is looking forward to getting married in 2023.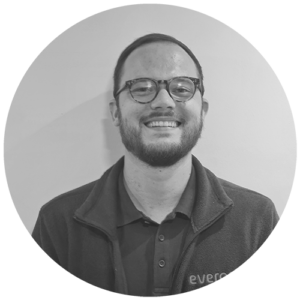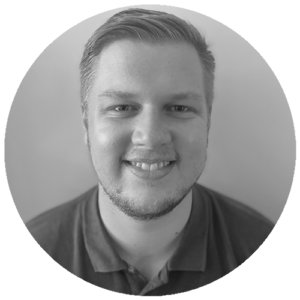 Joe joined Everon in June 2021 and his responsibilities include installations and maintenance call outs, stock control, despatch, technical support, planning and logistics. He always works hard to put customers first and is enjoying working at Everon, where he is developing his career as the company continues to grow.
Following a plumbing and heating course at college, Joe carried out a management training course at B&Q and was promoted to departmental manager at the age of 20. After 5 years, Joe was offered a job at Travis Perkins as assistant branch manager.
Joe is proud to have worked hard to save up to buy his first house at the age of 21, alongside his wife and has a passion for football.