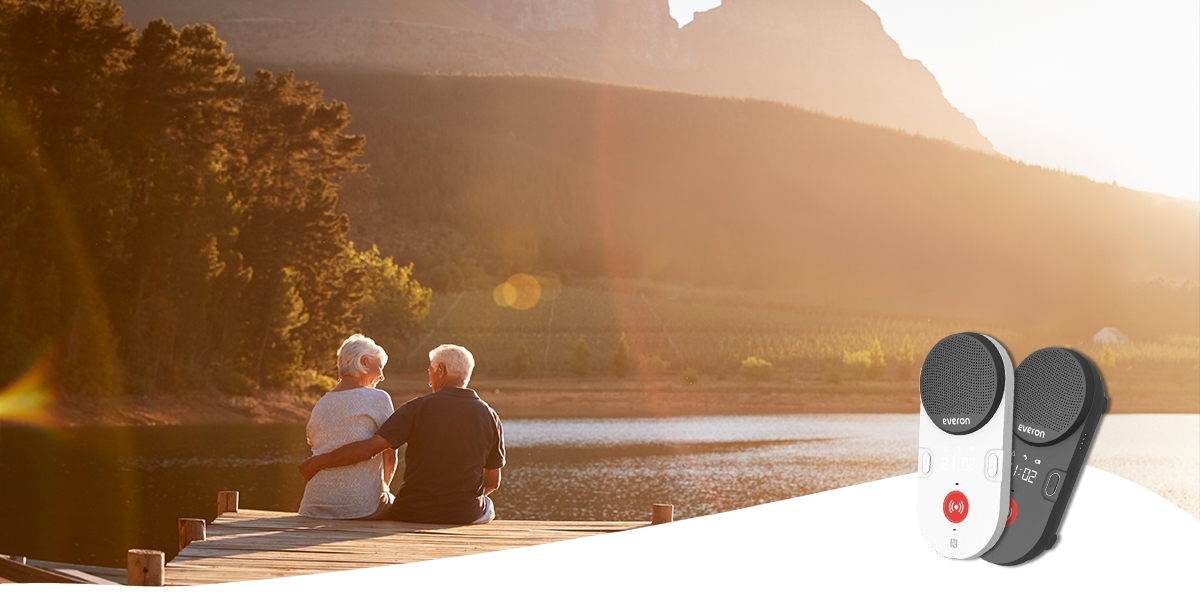 Safety, Health and Well-being
Everon Group are Committed to improving the Quality of Life to all vulnerable groups by designing and delivering innovative and creative SMART technologies.
By means of intelligent and innovative digital wireless solutions, we bring safety, health and wellbeing into the lives of elderly and disabled people. Our solution is beneficial for the individual as well as their carer network. We contribute to healthier ageing by decreased isolation and increased activity.
We strongly believe that vulnerable and elderly groups should have the opportunity to enjoy a safe, healthy and active lifestyle. Research has proven that an active and healthy lifestyle improves their health and wellbeing and has great advantages for the elderly as well as the society at large.
Digital, mobile and wireless solutions, supports and enables an active and social lifestyle by the utilisation of SMART sensors which monitors both inactivity and activity raising alerts due to any deviation from the Residents normal pattern of life.

Traditional reactive hard-wired call systems, simply working inside the residence, increases the potential risk to a rapid deterioration of the quality of life for elderly and disabled people.

Mobile and wireless digital call systems encourage the Residents to be active, but, most of all, it enables them to live their lives normally within their own familiar environment.
An Intelligent
Eco-system
All the Everon wireless digital solutions communicate in an internal Meshed environment, where alerts can be raised and efficiently from within a truly intelligent resilient eco-system which delivers resident safety at a whole new level. Equipped with the latest communication technology, our innovative products are one of the most creative and innovative solutions within the digital wireless warden call market.